Hello and welcome to my Web page!
I am happy you found me!

I am a strong and versatile young actor and singer, graduated from the Theatre Academy at the University of the Arts in Helsinki in 2016. I also have a D-level degree in both Musical singing and in Classical opera singing and am currently studying at the MusTe program for Musical Theatre at the University of Arts in Helsinki.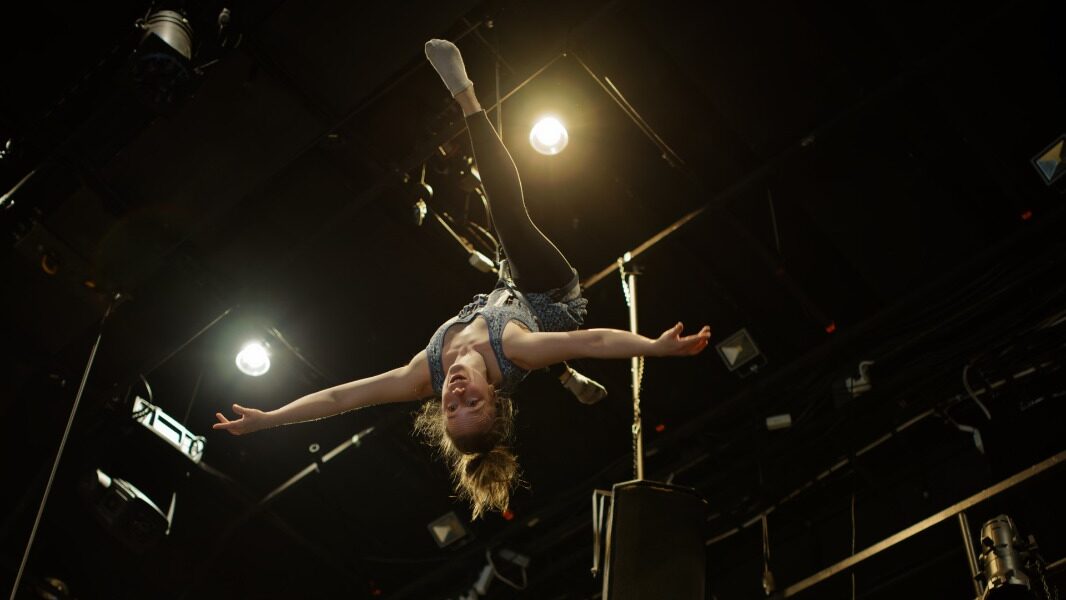 During my career I have had the pleasure of partaking in projects that have included courses specializing
in acrobatics, dance, tap dance, improv, stage fighting, puppeteering, mask theatre and the sign languages of Finland. And also some aerial acrobatics with a ring! While singing. Upside down.
I have worked both on stage and in front of the camera in different parts of Finland and Sweden, in Swedish, Finnish and English. I speak all three of these languages fluently (English with a British accent), and can also work in Dutch.
I am currently based in (but not bound to) Helsinki and Turku.
Visit the CV -menu for more information (in your language of choice).
My Special Talents include:

– Looking very young
– Singing in every genre and both low and extremely high
– Basic acrobatics, physicality, strength and condition
– Burping on command
– Jumping into a role on short notice (LOVE IT!!)
– Juggling with three balls (Or other objects. Fruit, for example.)
– Rubrik's Cube (not fast, but can do it in under 2 minutes! Also quite good at Sudoku and jigsaw puzzles.)
– Primitive basics in piano, violin, guitar, bass, harmonica, ukulele and various skiffle-music instruments. Unfortunately I play very poorly (but gladly!)
– Making and eating pancakes
Don't hesitate to contact me if you have questions or want to come see me in a show. If you want to meet up to discuss upcoming projects or casting, let's do it over a cup of tea. You will find show dates and times in my Calendar in the top menu, and information about currently running shows here below.
Please also take a look at my Showreel and other videos here in the Showreel menu, and visit the Voice menu to see and hear more!
At the moment I work mainly at Åbo Svenska Teater (the Swedish Theatre in Turku) and at Unga Teatern, a children's theatre in the Helsinki region, but I am happy to make arrangements for freelance-gigs and other projects. Hit me up!
You'll find my contact information if you scroll down on any page on this web site.
Currently you can see me in:

FILM
Claes Olsson's film Den Svavelgula Himlen / Rikinkeltainen Taivas ("The Yellow Sulphur Sky"), based on the book by Kjell Westö, in which I play Stella Rabell's rebel daughter Sandi Rabell, is currently available on Viaplay. It has also been cut into a TV-series that aired on YLE in December 2022, and can every now and then be found on the Yle Arena here (Solar Films 2021).
The TV-series Aktivistit / Aktivisterna has returned to the Yle Areena (link here)! In the first of three episodes we follow the artist Sigrid Schauman, played by myself, and her brother Eugen in the crucial time of the early 1900s in Finland. The series is directed by Lauri Maijala (Helsinki Filmi 2018).
The TV-series Spegelvägen (for brave 7-11 year old children) is to be found on the Yle Arena (link here). It is a lovely autumn halloween mystery adventure for the entire family, perfect for cosy dark evenings. I have the great honor to play the opera singing and slightly eccentric aunt Sigga of the fantastic lead role, 9 year old Leia, who's parents have disappeard… The TV-series is directed by Staffan Gräsbeck and Monica Vikström-Jokela. My performace in the show was awarded the TV-gala KOURA-prize 2022 in the category "Best content for children and youth". (Svenska Yle 2021).

THEATRE

Sexföreställningen – En lärorik komedi om sexualitetens historia written and directed by Ruusu Haarla, is a monologue about sex and sexuality, and about how history has shaped our sexuality. It is aimed at teenagers, and is designed to be performed in a classroom environment. This project is my brain baby, and is now realized with Marika Parkkomäki on stage. I have stood for the producing, and have also translated the show into Swedish, and will perform it myself next year. Bookings via Unga Teatern: info@ungateatern.fi or (09) 8620 8200 !!
The highly praised performance Storm, about two shipwrecks outside of Utö, written by Hanna Åkerfelt and directed by Julian Garner, is returning as a play reading, performed in Grankulla! This play is a real gem!! More info coming soon.
VOICE
In 2023 I've had the pleasure and honour to give my voice to my favourite cat of all time, in the fenno-swedish dubbing of the animated children's TV-series Pettson och Findus, that is airing on YLE! The series can be found here on the Yle Arenan!
Christmas or not, Moomin is something you can watch all year around! In the Nordic answer to the Disney's Jiminy Cricket's Christmas, Snöbarnens Julsagor (link here ti the Yle Arena) present a traditional christmas story from all the nordic countries. First up is Finland, with what else than När Julen kom till Muminhuset, based on Tove Jansson's Moomin novella Granen (The Spruce Tree)! I have had the pleasure and honour to play the little Salome in this highly vharming and warm christmas classic. It's also the very first time that there's a completely Finnish Moomin TV-production!!
The first season of the lovely and exciting animated kids' TV-series Pricken och Svampingarna is now available in Swedish on the Yle Arena (link here). The series follows a young trio of brave and curious mushrooms in their mushroom world, and amongst the three we have the brave and lively chanterelle Lilli, who has definitely taken out everything from the versatility of my voice.
YLE audio drama Spegeln på Skolgården, directed by Jessica Edén and written by Monica Vikström-Jokela, got its share of the KOURA prizes. This audio drama is designed as an audio installation to be experienced at school yards all over Finland. It's world is closely related to that of the TV-series Spegelvägen, but in this one, I play the police officer Linda Poutapäivä, who is looking for a missing child named Abla. You can hear the voice of officer Poutäpäivä in scenes 2 and 9 in the audio drama, which you can find here.
YLE's Radio Documentary OS i Berlin 1936 – Idrottens triumf eller propagandans seger ("The olympic games in Berlin 1936 – Triumph of the Athletics or Victory of Propaganda") by Petter Lindberg can be heard here at the Yle Areena. In the documentary I portrait the first Finnish female olympic gymnasts allowed to partake in the olympic games, in Berlin 1936; their enthusiasm in being sor far away from home – abroad, in partaking in the games, and in meeting the famous Mr. Hitler…
The audio-adventure-book Eiriks resa till världens ände ("Eirik's journey to the World's End", in Swedish) by MusicFairyTales, in which I have loaned my voice to the fierce Viking soldier Freja, is now out on sale and available in libraries! You can follow the text and the illustrations in the book and listen to the audio book on CD or mp3. The fairy tale is written by Noora Nikka and directed by Risto Kopperi. You can buy it on Adlibris or directly from MusicFairyTales' web page here.
Dockans Saga ("The Doll's tale") and Maria Himmelsångare ("Mary Skysinger") will also soon be out and and at hand!
The fairy tale about Maria Himmelsångare is also a part of the Satuseinä (Fairy Tale Wall) for children in the central library Oodi in Helsinki.